I saw this wreath while visiting
Centsible Savings
blog and knew I had to make one! It was absolutely gorgeous and so inexpensive - two of my fav things!!
I went to the Dollar Tree and got a $1 wreath. Then Walmart to get the natural color coffee filters. They were $1.12 for 100 - I bought 2 packs. I'm thinking this wreath done in white coffee filters with spiders might be great for Halloween - maybe next year!!
I went ahead and separate the filters before I started gluing.
This is how it looks once you get started, isn't it pretty already? It took me a little while to get a pattern that I could work with...I'll show that in the next two pics.
I started folding the filters in half.....
then scrunching together, almost like a 'z'....tiny dot of glue to hold flaps down...then good size dot of glue to hold to wreath....yes, you will burn the tar out of your fingers...I have blisters to prove it...but oh, it was worth it!
Keep scrunching and gluing, working your way around the wreath. I left the back of mine empty because I planned on hanging it on a mirror.
Here's what the back looked like
Once done, I had to cover the back since it would hang on a mirror and you would be able to see all the ugly back there! So I folded the filters in half and glued those around the back covering all the glued pieces and the exposed wreath.
I also glued the ribbon directly to the wreath.
Then cover that with a folded coffee filter too.
Then hung on my mirror in the front all. I just used flat tacks and tacked it to the top of the mirror...I decided on just ribbon, no bow for this one.
Yes, I know my other decorations need HELP.....next weekend's project!
Dollar Tree Wreath - $1
1 1/2 Packs of coffee filters - $1.68
Adding something beautiful to me house for under $3 - Pricele$$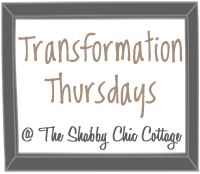 http://lifeaslori.blogspot.com/
http://www.bluecricketdesign.net/
http://www.bobbypinsboardwalk.com/
http://itssoverycheri.com/
http://www.mybackyardeden.com/
http://sewmuchado.blogspot.com/
http://www.thethriftyhome.com/
http://thebrambleberrycottage.blogspot.com/
http://www.katiesnestingspot.com/
http://decormamma.blogspot.com/
http://www.fingerprintsonthefridge.com/
http://funtocraft.blogspot.com/
http://thriftytickle.blogspot.com/
http://www.iamonly1woman.blogspot.com/
http://alittlelovelyblog.blogspot.com/
http://iamalongfortheride.blogspot.com/
http://www.bedifferentactnormal.com/