Both my sons are here this week, so I went 'old-school' with the menu...meaning, I'm making things they grew up on and loved.
Pot Roast - there are 2 pot roasts under a pile of sweet potatoes, carrots, onions and a can of cream of mushroom soup....we will have stew later in the week from the leftovers.
Tips & Tricks:
I write on the tin foil, with a sharpie, the cooking/reheating instructions. This way, if I'm running late, my husband can pick something and get it going.
This is from Rachel Ray...a trash bowl. She has a really cute one...I just use one of my bigger bowls. My trash can is not that far away, but it saves alot of steps and time going back and forth. I put everything in the trash bowl and then empty it ONCE at the end of cooking.
It took me about 1 1/2 hours to cook everything this week.
Groceries for the week - approx. $100 (this included gaterade and pop for the boys)
Feeding 4 adults for 5/6 meals including breakfast and lunches for around $100 = Pricele$$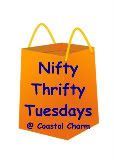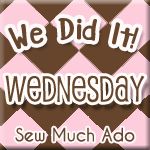 http://www.thegypsyscorner.com/